CALL THE RANCH FOR FURTHER INFO AND UPDATED PICS!
208-487-2415
2005 FILLYS!

"Half -Million"- NU CASH BOND x WZ DRY STAR LEO
HOLEY MOLEY what a pedigree!
NU CASH Grandaughter! This filly is built, and she has all the right moves too! ON her papers you will find, COLONEL FRECKLES, DOC O'LENA, NU CASH, DRY DOC, LAD LEO, NU CASH BOND, DRY SPEC A PEPPER & MORE!
This is one fancy filly with a killer pedigree! SHe will win you the BIG BUCKS! $2500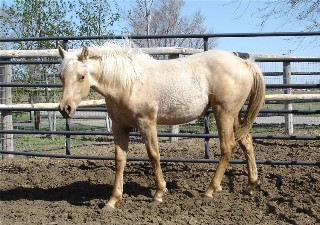 FANCY REINING & CUTTING PROSPECT! DARK PALY!
BEAUTIFUL Golden palomino filly, has a pedigree to die for!
HOLLYWOOD DUN IT, SMART LITTLE LENA, JOE CODY, LITTLE LENA DOC, POCO LIGHTNING BAR, HOLLYWOOD JAC 86, DOC BAR LINDA & MORE!
All perfromers and producers! This filly is kind and calm, with great ability! Her sire is a NRHA $$ earner and Producer and her dam is a $$ earning cutting and team penning mare(EARNING MONEY AGAIN THIS YEAR CUTTING)! $3000
A DARLING FILLY WITH THE BEST DISPOSITION! COWY!
GORGEOUS BAY ROAN FILLY! Here is one to stop and make the judges pay attention! Her sire is a NCHA $$ earner and producer of Top ten futurity finalists in Reined Cow Horse, NRCHA & NCHA $$ earners, and Nevada stallion stakes champions! On this fillys pedigree you will find:
DOC O'LENA, DRY DOC, LAD LEO, DOCS BORREGO, DOC O NINER & DRY SPEC A PEPPER! She is sweet as they come and WILL kick some butt in the show pen! $2500!
A KILLER COWHORSE PEDIGREE AND A TANK!
Classy black bay filly, (MAY ROAN) with a great disposition and boy can this girl stop! SHe is a cutting/cowhorse prospect deluxe with a gorgeous conformation! ON her papers find: NU CASH, DRY DOC, LAD LEO, DRY SPEC A PEPPER, NU CASH BOND, HIRED GUNSMOKE & MORE!
Her sire is a proven $$ earner and producer of TOP Reined cow, cutting and penning horses, with TOP ten futurity finalists! $3000
DAM IS A $$$ PRODUCING OWN DAUGHTER OF TOPSAIL CODY!!
Dancer is darling with a baby doll head and great hip! This picture is 2 weeks old, stay tuned for updates! This lovely filly has : POCO BUENO, TOPSAIL CODY, COLONEL FRECKLES, JOE CODY, OKLEO SKEET, DOC BAR LINDA, & MORE ALL ON THE PAPERS!
This little dancer will be a bigtime futurity champion! $2500